Madison Spinal Cord Injury Lawyer
Spinal Cord Attorneys in Madison Helping Clients Recover Compensation
No one wants to be told by a doctor that they have a spinal cord injury. This life-altering injury can turn a person's world upside down in an instant.
A sudden fall at work, a violent car accident, or slipping on frozen ice in a parking lot can lead to a spinal cord injury that affects not only the victim but their entire family.
The physical pain, emotional turmoil, and financial burden can overwhelm you, casting a shadow over a bright future.
In these trying times, a compassionate yet determined legal ally becomes more than a necessity, it becomes a beacon of hope.
Navigating the maze of medical bills, insurance claims, and legal rights requires experience and dedication.
Choosing the right legal representation is not just about seeking compensation, it's about finding justice, understanding, and support to rebuild a life that's been unjustly shattered.
Contact a Madison spinal cord injury attorney at Pemberton Personal Injury Law Firm for a free consultation by calling 608-448-6242. Find out how we can help you today.
Why Choose Pemberton Law for Your Spinal Cord Injury?
At Pemberton Law Firm, we recognize the gravity of spinal cord and back injuries and the profound impact they have on the lives of our clients in Madison, WI.
Our approach is not one-size-fits-all; it's personalized, compassionate, and relentless.
We are not just lawyers; we are advocates for your rights, champions for your recovery, and partners in your journey toward healing and hope.
Our commitment to you goes beyond the courtroom; it's woven into the very fabric of our practice.
Facing a spinal cord injury calls for a Madison personal injury lawyer that sees you not just as a case, but as an individual with unique needs, fears, and hopes.
It requires a firm that understands the delicate balance between fighting for justice and fostering healing. That's where Pemberton Law steps in.
Expect Results. Our Madison-based team has a history of success in handling spinal cord injury cases. We know the legal landscape, the medical intricacies, and the emotional aspects that come with these injuries. Winning over $1 million for our clients speaks to our dedication, experience, and competence.
Esteemed Recognition. Pemberton Law stands as a beacon of integrity and excellence. Our commitment to justice and diligent work has cultivated respect among insurance companies, medical professionals, and judges. We've also been recognized as part of the top 100 trial lawyers and among the top 5 percent of attorneys in this country for the last 10 years.
Compassionate Advocacy. We're not here to just win a settlement; we're here to stand with you through a complex and often painful journey. This approach has helped our past clients, whose testimonials and positive reviews echo our dedication to not just achieving legal success but to understanding and honoring the human experience behind each case
Transparent Communication. With Pemberton Law, you're never in the dark. We keep you informed, involved, and empowered in your case from start to finish. We value your input and ensure that you have a voice in every decision that affects your future.
No Upfront Fees. We understand how much finances can concern you following a spinal cord injury. That's why we offer our services on a contingency basis. You don't pay unless we win your case.
How Much Compensation is Available for a Spinal Injury?
A spinal cord injury can affect every aspect of your life, from your ability to work to your overall quality of life.
You may recover compensation for:
Medical expenses. Covering immediate care, ongoing and future treatment, rehabilitation, and any required medical equipment now and in the future.
Loss of income. Compensation for lost income, loss of earning capacity, or vocational retraining if you are unable to return to your previous occupation.
Pain and suffering. Acknowledging the emotional and physical distress caused by the injury, including past and future pain, scarring, and disfigurement.
Future needs. Planning for long-term care needs, home modifications, or other future expenses related to the injury.
How Spinal Cord Injury in Madison Can Help
Understanding the intricate details of a spinal cord injury and the legal avenues available to you will help you recover from the accident.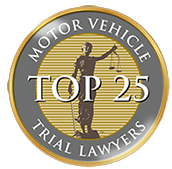 We don't just represent you; we equip you with the information, guidance, and advocacy necessary to obtain compensation.
We tailor our approach to meet your unique needs through:
Analyzing every detail. We will thoroughly investigate the accident, collect evidence, and consult with medical and financial experts to determine the full extent of your needs.
Strong negotiation. We will engage with insurance companies, leveraging our experience and reputation to advocate strongly for your interests.
Pursuing litigation if necessary. We are prepared to take your case to court if a fair settlement is not offered, fighting relentlessly to secure the compensation you need.
Contact a Madison, WI Spinal Cord Lawyer
Spinal cord injuries pit you against uncertainty and challenges. The long and fraught path to recovery contains obstacles that go beyond the physical trauma.
Legal complexities, insurance negotiations, and financial burdens can add to the stress, making it difficult to focus on what matters most—your health and well-being.
At Pemberton Personal Injury Law Firm, we're here to shoulder that burden and guide you through the legal process.
Our Madison spinal cord injury attorneys can provide personalized support, clear communication, and advocacy that extends beyond the closure of your case.
We believe that you deserve not only justice but also a partner who understands the profound impact of your injury on your life.
We welcome the opportunity to discuss your specific situation, answer your questions, and outline how we can help you move forward.
Our initial consultation is free, and we work on a contingency basis, meaning you won't pay any fees unless we successfully secure compensation for you.
Whether it's ensuring that your medical expenses are covered or fighting for compensation that reflects the true extent of your loss, we're committed to helping you rebuild your life after a spinal cord injury.
Don't navigate this journey alone. Reach out to a Madison spinal cord injury lawyer at Pemberton Personal Injury Law Firm today by calling 608-448-6242 or by contacting us online.
Your future is our priority, and we're here to help you every step of the way.
Pemberton Personal Injury Law Firm
5609 Medical Cir #4
Madison, WI 53719
(608) 200-4403